Dubai's most expensive home, The Marble Palace, goes on sale for $204mln
Covered in ornate gold leaf decoration and with echoing marble throughout, a luxury real estate company has announced Dubai's and the region's most expensive home currently for sale – The Marble Palace, listed for $204 million.
The Versailles-inspired mega home is in the ritzy Emirates Hills community and boasts a 24-carat gold jacuzzi. The house is so big it has its own dedicated power substation.
The 60,000 sq.ft. palace also has an enormous coral reef aquarium and is filled with sculptures and one-of-a-kind treasures, including a precious stone and a crystal dining table.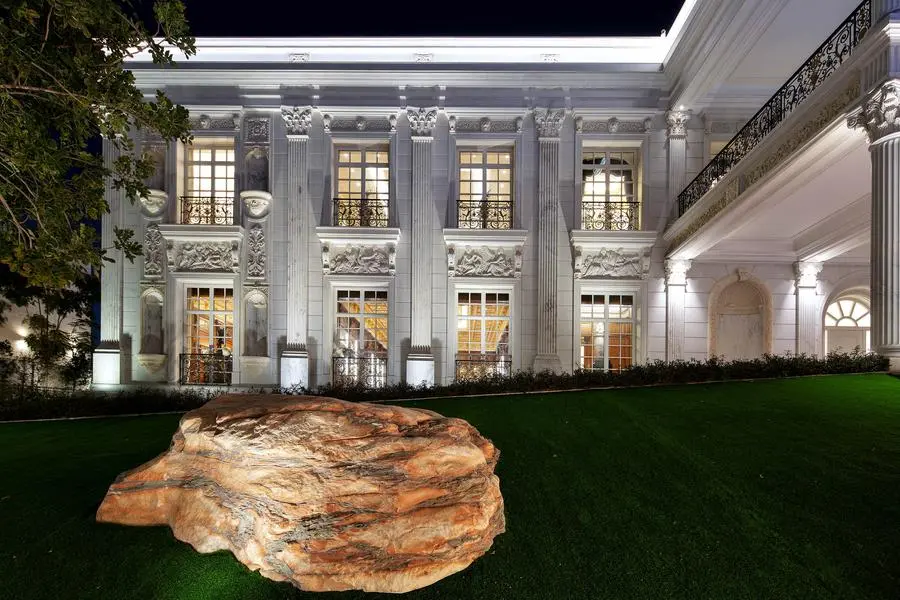 Like the Palace of Versaille, it boasts marble columns, 160 in total, and two roof domes, reaching a height of 14m from the ground floor. Other luxury touches include a 16-car garage, koi carp pond, an office and a secretary office, gym and cellar, as well as a garden with its own lake and pavilion.
Sotheby's International Realty described the house as a "one-of-a-kind trophy home" and "a love letter to the architecture of the Belle Époque, exuding grandeur with its display of rich surface treatments, geometric finery, and gilded statuaries."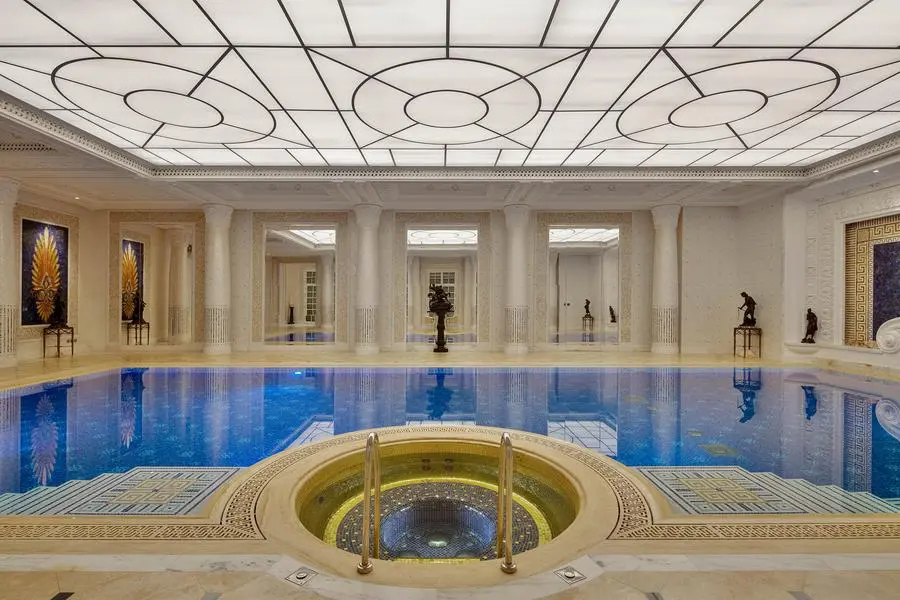 George Azar, CEO, said 70 artisans had spent nine months applying 700,000 sheets of gold leaf to create the property's décor, and the palace, based on European royal palaces and residences, took 12 years to design.
"Such meticulous attention to detail is evident throughout the property, and it testifies to the unwavering dedication of everyone involved in making this project a resounding success."
Inspired by Versailles 
The property takes its inspiration from Versailles and bears a resemblance to the great Palace of Versailles, the brainchild of France's 17th century King Louis XIV, known as Le Roi Soleil, or the Sun King, built as a seat and symbol of his wealth and power. 
The exquisite palace became a symbol of the elaborate lifestyles of the French royals.
An impoverished population was angered by the excessive spending of King Louis XVI, grandson of Louis XIV, and his wife Queen Marie Antoinette, who famously declared of her hungry people who were begging for bread: "Let them eat cake".
The royal couple left the cavernous palace empty much of the time in favour of their Parisian court, in yet another sign of their extravagance, and thus its role as a royal residence died with them.
However, the palace still stands today as a museum to French history, its royal architecture and décor an ultimate symbol of 17th century European mastery of design, still much mimicked around the world today, and associated with the glory days of the French monarchy through the reign of the Sun King.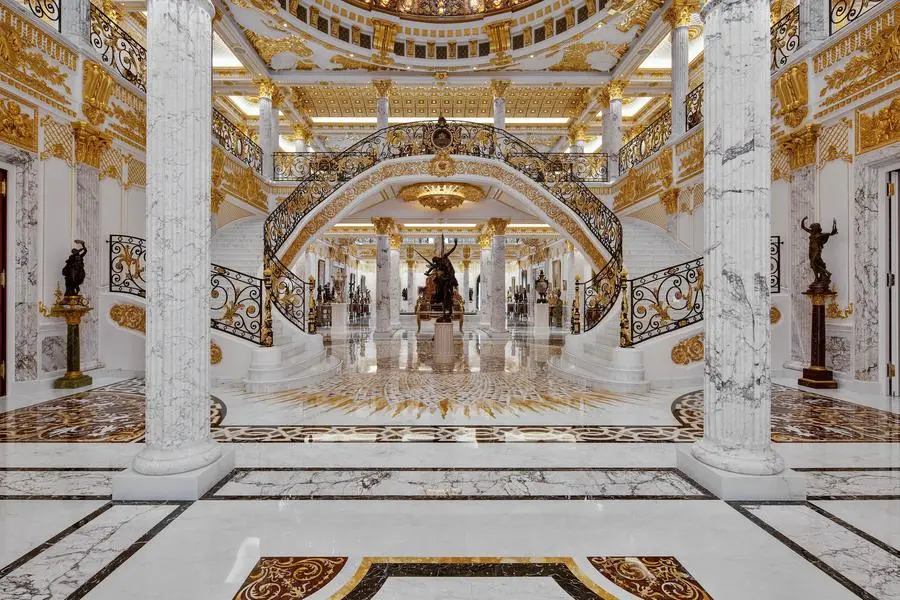 Back to Dubai
The emirate's property market has been setting new records regularly in the past few months, with Dubai developer BinGhatti launching offplan mansion penthouses listed for sale at $204.22 million, smashing the previous record for a penthouse, which was set the previous week, of $114.3 million.
While rent prices, which have spiralled upwards post pandemic recovery, have begun to soften marginally in some areas according to a CBRE report, residential property sales prices continue to rise in the emirate.
(Reporting by Imogen Lillywhite; editing by Seban Scaria)
link